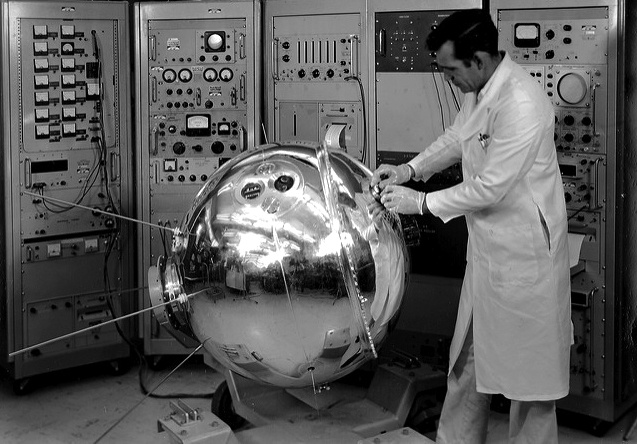 Stainless steels can be readily cut using a variety of methods. An old standby is machine cutting, while laser cutting is a more modern offering. But have you ever wondered if your favorite stainless steel grades are ideal for either form of cutting?
Different stainless grades are ideal for different processes. Let's look at the factors that specifically affect machine and laser cutting ability, then identify the top stainless steel contenders for your engineering project.
Stainless Steel Grades: Which Factors Affect Machinability?
Stainless steel is an alloy that contains an increased amount of chromium compared with plain ol' steel.
Overall, using laser cutting on stainless steel should not change the properties of the steel, including magnetic permeability. Any distortion your manufacturer sees during or after cutting will only be a result of the relief of "self restraint" on cutting.
Don't forget a laser beam is a tad on the summery side -- hot enough to melt metal in a millisecond. Any part your vendor processes with a laser is exposed to extreme heat and will have a heat-affected zone along the edge of the cut. A heat-affected zone is the area of base material that is not melted but has had its properties altered. The extent of any changes depends on your base material.
In the case of machine cutting, the presence of sulfur and other chemicals help determine machinability. Steel makers add these chemicals to certain grades to aid the machining process.
Best Types for Machinability, Laser Cutting
1. Machinability
Most grades of stainless steel can be machined. Keep in mind that stainless steel is quite vulnerable to work hardening.
Grade 303 is an example of adding sulfur to improve machinability. The 303 grade is the most free-machining of all chromium-nickel types. It is very similar to grade 304 except that sulfur and phosphorus have been added for machining benefits.
Grade 416 is a popular ferritic stainless steel with added sulfur and phosphorus. In fact, some consider it the most readily machineable of the stainless grades -- almost like cutting carbon steel.
The 430F grade is notable for its usefulness in high-speed machining (more so than regular 430). Other 400-series stainless steel grades with high machinability are 420 and 410.
(Fun Fact: The "L" in some stainless designations does not affect machining too much. It's mainly made for those that weld.)
2. Laser Cutting
The same general rules of machine cutting pretty much apply here, too.
One difference: Depending on its age and quality, your vendor's laser cutter may be able to cut any type of stainless steel up to a certain thickness. The truth is, with laser cutting, thickness matters more than material grade. The nice thing about laser cutting is a laser doesn't wear out, unlike machining cutters. Naturally, harder grades -- like 302, 440, 2205 -- will take longer to cut.
Measure Your Need
What do we mean by "measure your need?" An example: Grade 303 is typically less available than 304. Is it worth to you to hunt down a less available material or wait longer for a shipment?
Your answer could depend on the number of parts you want produced per hour. For someone ordering a one-off piece, the difference in machinability is less noticeable than for a guy cranking out thousands of parts.
Finally, how important is machinability to you versus other qualities? Another example: Grade 303's machinability is clutch for some applications, but it comes at the cost of reduced corrosion resistance. Maybe you need 304 after all.
Conclusion: Take every factor in consideration before you choose a metal. Your vendor will thank you!
Need help optimizing materials and cutting processes for your design? That's part of what a full-service, all-in-one metal manufacturer should offer. Learn more below: