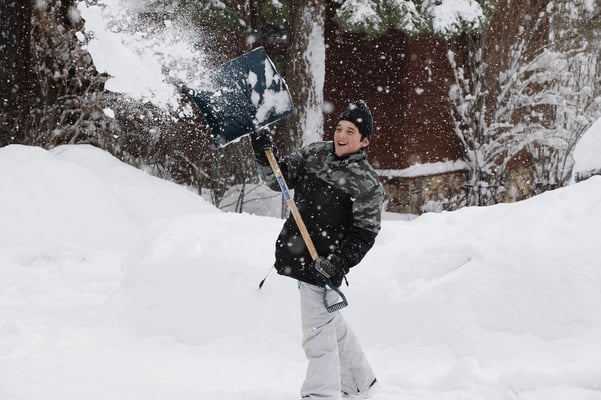 If you're in the business of snow shovel manufacturing, specifically the handle components, there's one thing that you need to ensure whether you're outsourcing to another manufacturer or performing all of the work under one roof: getting it right.
Think about it: shoveling, while necessary, is — at best — a tolerated inconvenience. A poorly made shovel can make the experience even more miserable for the end user.
With handle manufacturing, you can't cut corners when it comes to making these critical components.
Here's a look at some of the things you should be considering when creating a snow shovel handle that combines durability and convenience:


Materials to Use for Durability
Snow shovel manufacturers should know that the durability comes from the materials that are used to create the product and components. And when it comes to designing snow handle shovels, you're going to want to decide on a material that's not going to fall apart or rust halfway through the season.

For this reason, wood has generally been considered a material of the past due to its high level of maintenance and vulnerability to rot and other wear. Now there are a lot of better, more sustainable materials to use on the market.

Here's a look at some of the best materials and metals to consider when it comes to snow shovel manufacturing:



Any type of stainless steel is known for its great strength and corrosion resistance, yet one of the best types is 201 stainless steel. This type of stainless steel also happens to be very affordable, making it an ideal option for a shovel handle.


439 Stainless Steel
This type of stainless steel is typically reserved for appliance handles thanks to its affordability and quality look. However, many American shovel manufacturers have also begun using it for snow shovels.
Fiberglass
These handles tend to be very durable, and since they're a synthetic plastic, they won't rust. Fiberglass also won't rot like a wood handle would. If steel isn't an option, fiberglass might be a material option to look into.


Finishes and Design Types
Even though the end user is likely wearing gloves when they're handling a snow shovel, the finish is still important for a couple of reasons:
It can enhance the handle's durability.
It can also help complement its appearance.


Stainless steel is one of the best materials to use for both finish and appearance.
Stainless has become such a preferred choice among interior designers — for its sleek, stylish look. And in terms of finish, it can be made to appear smooth and sleek or coarse to add some character. On top of this, stainless metals can also help end users secure a nice grip, whether they have gloves on or not.


Snow Shovel Handle Convenience
When it comes to manufacturing a snow shovel handle, you're going to want something that's sustainable, easy-to-grip, and lightweight — these factors make the snow shoveling process a lot more convenient for the user.
If you're creating a snow shovel handle — materials, design, and finish will be the key elements to your process.
With a little bit of research, time, and patience you can create a practical and efficient snow shovel handle that will get the job done.