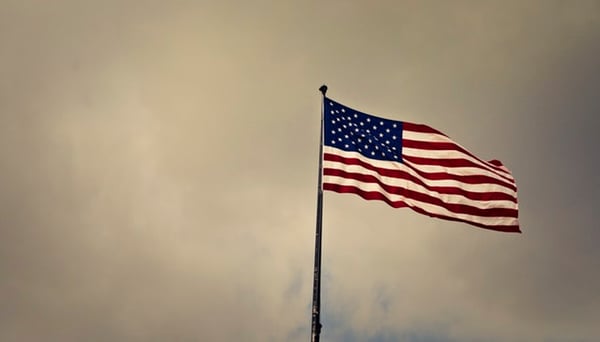 During the lean years of industrial production in 2016 and 2017, experts wondered aloud whether US manufacturing trends would ever show signs of hope again. But in 2017 and the first half of 2018, manufacturing has continued to recover from the Great Recession with some impressive growth.
Before the 2016 presidential election, most economic forecasters were expecting that year's trends to continue: baby steps in overall growth, struggling commodity markets, and a successful auto market. However, metal manufacturing and "primary metals" were among the 17 (out of 18) manufacturing industries that reported growth in June 2018.
Manufacturers as a whole seem optimistic, though tariffs and a possible "trade war" could affect their good will toward President Donald Trump's administration. More on that in a second.


US Manufacturing Trends in 2018

1. Employment
In June, U.S. officials reported the unemployment rate had dropped to 3.8%, a 16-year low. Manufacturers expect to add nearly 2.2% more jobs in 2018 than they did the previous calendar year.
Manufacturing has come back strongly from the catastrophic recession of last decade, gaining 1.1 million jobs in the last eight years.
Despite that success, there, is concern over the looming retirements of a whole bunch of baby boomers in manufacturing. The percentage of boomers retiring has doubled in the last eight years, according to Bureau of Labor Statistics data. It will continue to increase until the last batch of boomers hits age 65 (around 2030).
Why is this particularly challenging for manufacturers? More than 25% of manufacturing employees are 55 or older, and they tend to have higher tenure than other job sectors. That means a lot of lost institutional knowledge.
This issue compounds when you factor in the lack of STEM education -- science, technology, engineering, and mathematics -- in young people. In recent years there has been a limited supply of STEM-educated students prepared to join manufacturing. Over the next decade, 2 million of the 3.5 million manufacturing jobs needing to be filled won't be -- because of a lack of appropriately skilled workers, according to Deloitte and the Manufacturing Institute.

Some school districts, employers, and other agencies are trying to fix this lack of manufacturing brainpower by promoting STEM education. Unfortunately, things might get worse before they get better.


2. IIoT
The Internet of Things (IoT) is the network of physical devices and other items embedded with electronics, software, connectivity, etc. that allows these "things" to connect and share data. This sharing creates more direct integration of the physical world into computer systems. In manufacturing, we sometimes use the extended term Industrial Internet of Things (IIoT)
The part where you care?

Economic benefits

A more efficient factory

Less human labor necessary

There were 8.4 billion IoT devices in 2017. Sound like a lot? Estimates say that number will climb to 30 billion devices by 2020.

Despite IoT's success, industrial manufacturers (a typically old-school group of thinkers) are still figuring out how IIoT can improve business models and customer satisfaction. The ones that do will see material cost savings, decreased overall maintenance costs, less equipment downtime, and less maintenance planning time.


3. Robotics
Another big factor in the next industrial revolution? Robotics.
We're watching as safer, smarter, and less costly, industrial robots (being called "collaborative robots" or "cobots") replace bulkier and possibly more dangerous traditional industrial robots. With the United States and China leading the way, cobot shipments will grow in the coming year, experts say.
Robotics are attractive because some factory is decidedly unattractive to humans. Think repetitive tasks on assembly lines and picking/shipping tasks at distribution centers.
Today's low unemployment rate and recent corporate tax changes may encourage companies to make greater investments in robotics. Future factories will likely be highly automated, with fewer but more productive workers (perhaps affecting that unemployment rate).


4. Tariffs & the 'Trade War'
Potentially strained trading relationships around the world could impact supply chains in the United States. Even early supporters of Section 232 have warned that Trump's trade measures against the importing of steel and aluminum could backfire on the rest of the US economy.
"The Section 232 steel tariffs are now impacting domestic steel prices and capacity. Base steel prices have already increased 20 percent since March." a surveyed member of the metal fabrication industry recently told ISM.

Metal fabricators and every other segment of manufacturing reported paying a higher price for raw metals in June.

As far as other noteworthy trade issues go, two appear to be off the table for now: the proposed TTIP free trade agreement between the US and EU as well as the Trans-Pacific Partnership (TPP) between 12 Pacific countries, including the US.
Changes may be imminent for the KORUS free trade agreement between the U.S. and South Korea as well as NAFTA, currently being renegotiated between US, Canadian, and Mexican representatives. NAFTA is a biggie for American auto manufacturers because they'll have to scramble to make production adjustments if the agreement changes.


5. 3D Printing & Other New TEch
Unlike traditional machining, which removes excess metal from a rough piece, additive manufacturing builds up components one layer at a time.
In the early days of additive manufacturing (of which 3D printing is a huge part), the technology worked for quick prototyping but stunk for metal manufacturers' general production needs. Reasons included:
Lack of material choices (limited to certain types of plastic)
Slow production speed
Rough, stepped surface finishes

Not anymore. Additive manufacturing is faster and more capable. 3D printing now works well with metal and can even mix different materials and properties within a single job.


It's Up to the Manufacturers
Last we saw, metal fabrication ranks third in total manufacturing jobs in the United States, behind only transportation and food, according to IndustryWeek. That's a good thing.
it's now up to the manufacturing sector to keep the US economy steady by growing its exports and reinvesting revenue growth from overseas back into America.

"Market forces alone are unlikely to achieve the needed change," according to a report by MForesight urging the U.S. to invest in emerging manufacturing tech. "They have not so far ... Only government can overcome this market failure to ensure that the United States remains globally competitive."
In the end, a fabricator's specific customer base will determine success. American providers who are diverse and carry good reputations will continue to succeed as long as the demand remains!